Elan Models
Introduction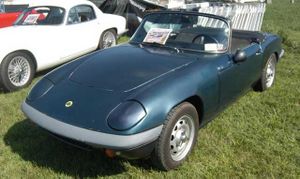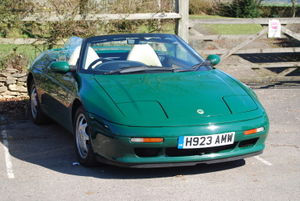 This page is purely for some basic information on the Lotus Elan.
For those interested in the original Elan LotusElan.net contains a wealth of useful knowledge.
If you're looking for information on the M100 Elan then Lotus Elan Central and their WikiLEC are strongly recommended.
Lotus Elan - 1962-1975
The original Lotus Elan was devised as a replacement for the popular, but complex and expensive to build Lotus Elite, and was introduced in 1962.

Out went the Elite's fibreglass chassis and Coventry Climax engine, replaced by a steel backbone design and Lotus-Ford Twin Cam engine. Unlike the Elite it was available as a roadster, with the coupé introduced three years later in 1965.

In 1967 Lotus introduced the Elan +2, a lengthened version of the Elan Coupé which as the name suggested added a pair of rear seats

The Elan proved to be a huge success for Lotus, selling around 17,000 cars over its 15 year life.

The TV show Wheeler Dealer featured a 1968 Lotus Elan S4 which they restored, fixing common problems such as faulty pop up headlights, vague steering, worn and poor paintwork.

The original Elan is seen as one of the main inspirations for the Mazda MX-5, which launched the same year as Lotus's own M100 Elan.
Lotus M100 Elan - 1989-1985
Launched in 1989, the M100 Elan broke away from the traditional Lotus formula in many respects.
Gone was the Lotus 900-series engines used by Lotus since their introduction in the second generation Elite in 1974. In its place was an Isuzu sourced, but extensively modified, engine driving, somewhat controversially, the front wheels - a feature that makes the M100 Elan unique amongst Lotus's even to this day.
It also marked the first convertible Lotus since the demise of the original Elan in 1973 (baring some converted Esprit and rumoured factory prototypes1)
Critical reception for the Elan was mixed, with some praising its solid, predictable handling and cross country pace, while others bemoaning its lack of driver involvement. Despite this the Elan was still featured in Evo's "The Greatest" article, where they attempted to find "the best front-driver of all time"2.
Common weak points include the wishbones, brakes and leaks from the roof.
References