Difference between revisions of "Aerodynamics - Exige V6"
---
Revision as of 10:34, 22 May 2020
The Lotus Exige V6 comes in two variants the Roadster and the Sport. The roadster does not have any of the aerodynamic add on's such as the front splitter or rear wing in which are standard on the Exige Sport V6S. Its important to note that OEM mountings are present on the front clam of the roadster for retro fitting of a front splitter, however new holes and mountings would be required on the rear hatch to fit a rear wing.
This page aims to share aerodynamic performance parts available from the aftermarket for the Exige S3 V6 which includes the 350 Sport as well as the 380 Sport and Cup.
Front Splitters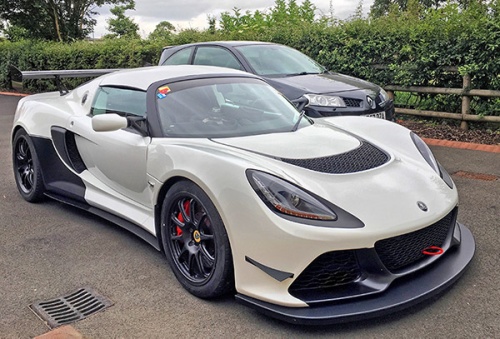 ALIAS23 - Track & Street Splitter
ALIAS23 have produced two splitter designs for the Exige V6. Both take inspiration from the Lotus Motorsport CupR which is proven to increase front end downforce. The TRACK splitter (as shown in the image) has an over hang of 80mm, the STREET option in comparison has an overhand of 40mm which matches that of the Lotus OEM sport splitter. Both variants are finished in a satin black to match OEM and come with full fitting kit and instructions. It is important to note the TRACK splitter does require additional reinforcement of the front clam to cope with the added downforce - Further information on this can be found HERE
TRACK Splitter: Click Here
STREET Splitter: Click Here
Clam Reinforcement Plate: Click Here
Price Inc VAT £365

---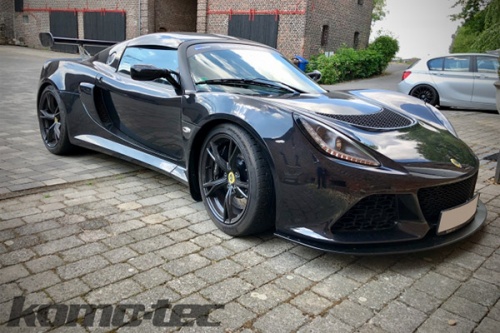 Komo-Tec Front Splitter
The Komo-Tec front splitter follows a similar design to that of the Lotus Motorsport CupR. An optional support plate is available for additional reinforcement of the front clam.
Komo-Tec Splitter: Click Here
Price Inc VAT €679

---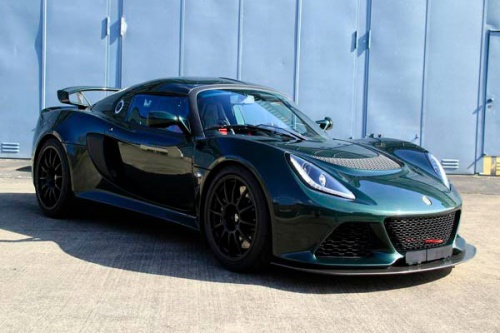 Reverie Front Splitter
Carbon Fibre front splitter assembly.
Reverie Splitter: Click Here
Price Inc VAT £1,559